Millennials hate competition, love recognition and... →
This originally appeared on LinkedIn. You can follow Penelope Trunk here  Now that I'm not the CEO of Brazen Careerist, I don't have to be the national cheerleader for Generation Y. I fantasized about this moment for years: the moment when I'd write the post titled, 10 Things I Hate about Generation Y. But it's hard to… "Millennials hate competition, love...
Aaron, RIP
lessig: There is no way to express the sadness of this day. There will be many words, eventually, to express its anger. This story will infuriate you. For now, to the co-creator of RSS, of the Creative Commons architecture, of part of Reddit, and of endless love and inspiration and friendships, rest. We are all incredibly sorry to have let you down.
Lessig Blog, v2: Prosecutor as bully →
lessig: (Some will say this is not the time. I disagree. This is the time when every mixed emotion needs to find voice.) Since his arresting the early morning of January 11, 2011 — two years to the day before Aaron Swartz ended his life — I have known more about the events that began this… SO sad to hear this
An Article That I Can't Stop You From Reading,...
defectron: You do this to yourself, everyday, hundreds of times. You know about everything (to some extent) and you've seen and heard about most everything. Yet you're still here, somehow hoping for something new from an article just like this. You're trapped in a recursive loop with diminishing returns and increasing cost, your expiring time.    The Diagnosis  Your day is split between trying...
2 tags
What Twitter started, Quora will finish
Hi, I'm a quoraholic.  Have you heard of this website?  www.quora.com Quora connects you to everything you want to know about. Quora aims to be the easiest place to write new content and share content from the web. We organize people and their interests so you can find, collect and share the information most valuable to you. In a nutshell, it's a question & answer website....
7 tags
Are Facebook and Path on a collision course?
"I skate to where the puck is going to be.  Not where it has been." - Wayne Gretsky Just last week, Facebook launched their "Timeline" to the world and people are excited about it.  Now your profile becomes more than just a moment in time.  It now is a timeline including milestones with photos, videos, and special moments from your entire history.  It really changes the...
6 tags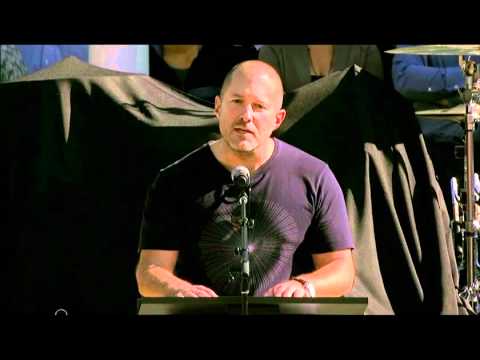 5 tags
Why I dont care that the iPhone 5 wasn't released
OK people…enough.  I keep hearing all about how disappointed people are in Apple and in that they did not release the iPhone 5 in October.  I heard the rumor-ville that Cook was holding off on the new phone roll out because of the poor health of Steve Jobs and as a result they kept that ace-in-the-hole to improve the stock price down the road.   My thoughts?  I disagree.  Everything they...
5 tags
The Irreplaceable One, Steve Jobs
When Steve Jobs retired in August from Apple, I had mixed emotions.  I was happy for him in that he could spend more time with his loved ones but I was worried that his illness was taking over.  I then reflected on the mark he has left on the world.   When the news came to me tonight about his passing I felt conflict once again.  On one side, I am happy that he doesn't have to feel pain...
Dave Morin: Goodbye Steve. →
davemorin: Steve, you have been an inspiration my entire life. Since the moment I touched my original Macintosh Plus in 1984. The moment I started at Apple twenty years later in 2004. The moment we started building the developer ecosystem at Facebook. And, the moment that we started Path. You led an… well said
5 tags
"The margins for Kindle content are thin. Very thin. Apple runs its content..."
– Horace Dediu on the Kindle Fire's $199 price and what it means for Amazon and market disruption.  (via parislemon)
8 tags
Facebook Time line is a Game Changer
I've been writing a lot about the social network wars between Google, Facebook and Twitter and it's been exciting to follow but last week the game changed.  And it changed in a big way.   Facebook has been hanging in the background adding a few updates here and there to test out things that Google has added.  I've discussed these here, here and here (just to name a few posts)....
8 tags
Google+ Dumps Huddle for Messenger
Facebook, you have won another battle in the social media wars and Google wants to move past it with out drawing attention to it.   In case you didn't notice, Google+ just pivoted in stealth mode and changed the name of their "Huddle" feature to "Messenger."  Messenger, the name of Facebook's new app that does the same thing is a group texting application....
5 tags
Another Fun Data Point
parislemon: When Apple's market cap hits $400 billion, they'll be worth more than Microsoft and Google — combined.  They're now less than $20 billion away from that happening. 
5 tags
Facebook [ATTACKS] Google and Twitter with...
Imitation is the sincerest form of flattery These past few months, the war has been a little quiet between Facebook, Twitter and Google but lately Facebook has been making moves to show their imitation of their competitors main strengths; Twitter Following and Google Plus Circles Let's see what Facebook created: Subscriber Lists: Now you can subscribe to someone's feed on...
3 tags
The Day Apple Won The Flash Fight →
parislemon: A good step forward. All I know is what I continue to see. Every time my browser (Chrome) crashes, it's related to Flash. Every time my CPU usage goes above 25%, it's related to Flash.  It's about the customer and Apple is much more in touch with them than Adobe is. Who won in the end? We do. The customer. Bye bye Flash
7 tags
Foursquare reinvents the loyalty program
For years companies have been searching how to master the art of the repeat customer. How to structure their sales to encourage loyalty programs where these consumers will continue to return over and over again. You get offered the Best Buy Rewards card, the Victoria Secret or Nordstroms card. What about the good old Starbucks card? The goal is for the organization to encourage repeat...
6 tags
College Football on Xbox Live? Yes Please!
My wife an I made the decision a few years ago to cancel cable.  I think I was a little intoxicated at the time but that's neither here nor there.  The one piece of television I didn't factor into missing so much was football.  I mean seriously…what's better than college football? Although we cancelled the cable, we never cancelled the cable modem connection.  We were...
"Steve Jobs' legacy isn't the Mac. It's not the iPhone. Or the iPad. His legacy..."
– Jobs made Apple great by ignoring profit | The Great Debate (via davemorin) Well said
4 tags
iBonus →
parislemon: Alongside Tim Cook's appointment as CEO of Apple, the company is granting him one million RSUs. Half will vest in exactly five years from his appointment, the other half in ten years.  At Apple's current stock price, these shares would be worth a cool $383.5 million.  For you non-math majors, this works out to roughly $38 million a year to be CEO of Apple. As a result, I fully...
4 tags
8 tags
Twitter adds an unbiased photo album
Twitter just recently added a photo stream on their website.  it's actually very snazzy.   I see this as being interesting idea for a few reasons.  One, Twitter has grown throughout the years by being the hub or information traffic center on the internet.  They always relied on third party applications to allow people to use Twitter.  Take the iPhone Twitter app, or even Tweet Deck or...
8 tags
Steve Jobs, my idol and inspiration
Today, Steve Jobs, a legend in the tech world, has made the decision to retire as CEO of Apple and finish his days as Chairman of the Board.  I had always known this day would come but it's still not easy now that it's here.  Here is the letter he wrote the world about his transition: I have always said if there ever came a day when I could no longer meet my duties and expectations...
3 tags
5 tags
The New Silicon Valley [Your zip code]
Paul Graham wrote an article in 2007 about startups and how living in a startup hub makes all the difference.  He stated: "…startups are better off in Silicon Valley than Boston, then they're better off in Silicon Valley than everywhere else too." Everyone says, if you want to start a company, you must move to where the action is. Move to the hub of technology.  I...
3 tags
What Great Customer Service Looks Like
I just want to express how delighted I am with Summify.  I am writing this post to explain what great customer service looks like.  This is in complete contrast to the piece I wrote about Airbnb.  First let me tell you that I have no investment or connection to anyone in Summify.  I am merely a active and happy user of their service.     The other day I was having a challenging time with...
5 tags
Google Chrome UPDATE now has OSX Lion swiping
FYI to all you Google Chrome users.  They have now updated Google Chrome to use the same swipe back and forth features that happen with in the new OSX Lion upgrade in Safari.   This is good news because Chrome is considerably faster than Safari (although Safari looks better).  Now you can benefit from the same features on Chrome!  If you are currently using Chrome as your default browser, try...
4 tags
Foursquare Lists brings users to their website
Foursquare continues to grow an innovate. I love that about them. Now with their Foursquare lists, they taking the next step and making their website more social. 99% of everything relating to Foursquare is done on their iPhone, Android apps because it involves checking into locations. Now they add another dimension to their core functionality. That is the ability to create lists from the...
6 tags
LinkedIN finally thinks for themselves
LinkedIN has finally grown up and moved from the Facebook copy cat status and created their own iPhone app.  I can't believe it took them this long to realize the important of their mobile user.   I can understand why years ago they modeled their iPhone app after Facebook's, (http://bit.ly/2hljyz), because they are the monster on the block of social networks, however, their iPhone app...
7 tags
8 tags
Rope-A-Dope, Indeed
parislemon: Sometimes you want so badly to say "I told you so!" after months of getting kicked in the ass, that you do so without really looking into what you're writing about. Or even thinking, really. Such is the predicament Dan Lyons finds himself in today. The artist formerly known as Fake Steve Jobs wrote the following this morning immediately after hearing about Google buying...
Stop Coddling the Super-Rich - The New York Times →
This is awesome. Warren Buffet for president
5 tags
Dont trust the Apple iPhone App Store ratings
If you are like me then you love new technology apps for the iPhone.  Inside the App store you can search for the newest, most popular apps to hit the scene and while navigating you can choose the app that has the best user reviews.  After all, you can trust the opinions of your fellow iPhone users, right? Wrong.  The iPhone app store may be misleading you from a rating standpoint.  Notice the...
4 tags
8 tags
Facebook Messenger is a WIN & crushes the...
Facebook recently launched their text messaging application, Facebook Messenger, and I think it is fantastic.   After using it for a week I am beginning to see the vision behind Facebook's creation of this app.  It's main target is attacking Google+ Circles. Since Google+ came out, one of the core features that made it popular was the ability to group your friends into different...
6 tags
Google+ Games now LIVE! Beware the Sudoku masta!
Things keep getting better and better on Google+. At the same time, the arguments on why you should use Facebook over Google+ is shrinking. Did you notice the new Games Tab? https://plus.google.com/games The game selection looks great. Although I am not impressed with my first Sodoku score. Be sure to check it out! See you at the games!
5 tags
Badger...1st impression...Meh →
After downloading this i either dont get it or wont use it from here.  The user interface isn't clean enough.  It looks complicated to figure it out.  I'm not even sure what I'm doing on it.  I guess I can give it another shot but Instagram is just too easy to use.  I dont want to have to figure this application out.  I'm not sure what problem it solves.   
5 tags
Google+ Announces Games, Facebook Announces An... →
parislemon: I love that people still try to argue that Google and Facebook aren't at war. They're absolutely at war. And I predict it will quickly get much more ugly than the Google/Apple war. Apple doesn't have an easy way to threaten Google's core business. I guess if they go with Bing across all their products by default that could hurt, but that's not an Apple product. (Plus, I think the...
7 tags
Facebook [ATTACKS] ... Everyone with "Messenger"
Facebook has launched a new application called Facebook Messenger.  You can download it here: http://bit.ly/q7pjtl Why is this significant?  It's finally an attack against their competition: Apple's iMessage, Google's Huddle, SMS and various other "group texting" applications. They've been waiting patiently to strike and here they go with a great application...
5 tags
Color loses their Chief Product Officer to... →
DJ Patil, previously Color's chief product officer has left Color and joined Greylock investments.  Why is this significant?  How bout the fact that Color, which was a huge hit in technology potential that hasn't done well against Instagram has lost their main product guy.  Color, who was recently offered 200 million to be acquired by Google, turned them down.  I, still, have no idea...
4 tags
4 tags
3 tags
4 tags
How to wirelessly move photos and video from... →
This looks valuable for the next month or so.  As soon as iCloud becomes available, you may want your 2 bucks back.  
QuickTime Player gains advanced features in Lion →
This looks like a cool update. 
5 tags
9 tags
I used GLMPS last night. Was it a one night...
So I tested out GLMPS yesterday at a friends 30th wedding anniversary and learned a lot about it's pro's and areas of improvements Pro's It's a lot of fun taking the photo/video glimpse and when you show a glimpse to someone it's a wow moment It's very easy to use once you get the hang of it You can add Twitter (@ and hash tags) when typing in the Title...